Single Jersey AOP
(All-Over Print) fabric is versatile and can be used to create a wide range of products due to its combination of comfort, stretch, and the ability to showcase intricate all-over print designs. Here are some common products that Single Jersey AOP fabric is often used for:
T-Shirts and Tops: Single Jersey AOP is frequently used to make T-shirts, tank tops, and other casual tops. The stretch and comfort of the fabric make it suitable for everyday wear.
Dresses and Skirts: AOP fabric can be used to create stylish dresses and skirts with vibrant and eye-catching patterns.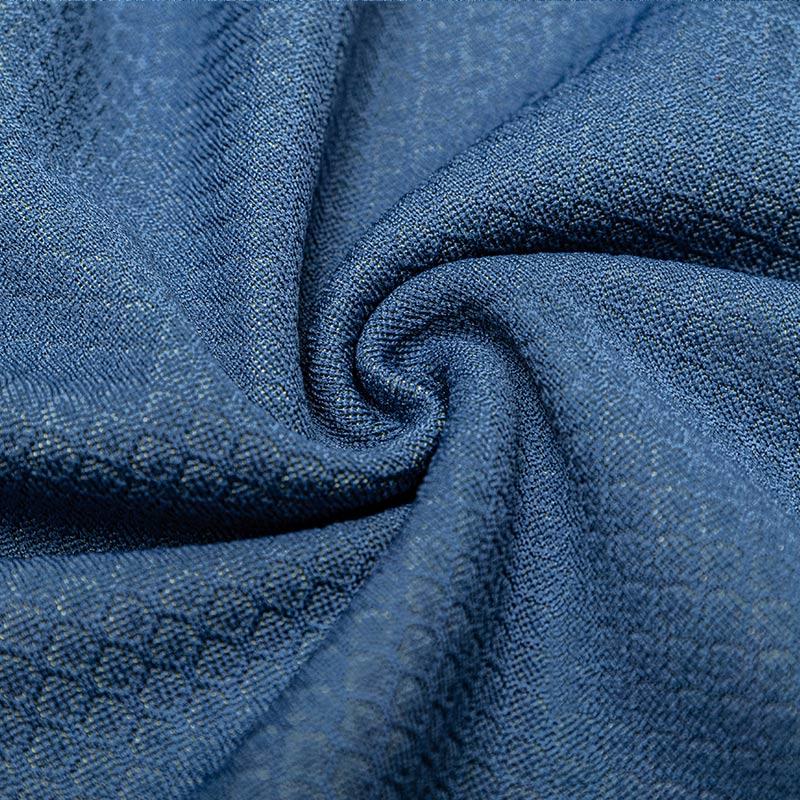 Leggings and Activewear: The stretchiness of Single Jersey AOP makes it ideal for creating leggings, yoga pants, and other activewear items that require flexibility and comfort.
Sweatshirts and Hoodies: All-over print designs can add a unique and artistic touch to sweatshirts and hoodies, creating visually appealing casual clothing.
Fashion Accessories: Single Jersey AOP can be used to make scarves, headbands, and other fashion accessories that showcase intricate patterns.
Loungewear and Pajamas: The softness and comfort of AOP fabric make it suitable for creating cozy loungewear and pajama sets.
Children's Clothing: AOP fabric is popular for children's clothing, adding playful and vibrant designs to items like rompers, onesies, and dresses.
Swimwear: Some types of Single Jersey AOP fabric with appropriate properties can be used to create swimwear with unique and custom prints.
Home Textiles: AOP fabric can be used to make decorative cushions, pillow covers, and throws that add a pop of color and design to interior spaces.
Bags and Totes: All-over print fabric can be used to create tote bags, backpacks, and other accessories.
Crafts and DIY Projects: AOP fabric is also used by crafters and DIY enthusiasts for various projects such as patchwork, appliqué, and sewing projects.
Custom Apparel: AOP fabric allows for custom designs, making it suitable for creating personalized apparel for events, teams, and special occasions.