Fabric Description: This breathable, lightweight sportswear garment is made of
100% polyester bird eye mesh
. It's designed for high visibility and comfortable wear, with wicking properties to help draw away sweat & moisture making it ideal for use in any environment where a high visibility tee shirt is required. This t-shirt features 2 inch silver reflective stripes, fluorescent lime background fabric and land a left chest pocket for your convenience.
The Functionality of Polyester Knit Fabric:
The function of knit fabrics is dependent on a variety of factors, including the fiber type (polyester or nylon), weaving direction and warp/weft stretch, yarn weight (denier) and filament count, as well as the finish and treatment that is applied to the material. Nylon yarns are inherently softer and drapeier than polyester yarns. This may make it more desirable for applications requiring aesthetic quality or user comfort.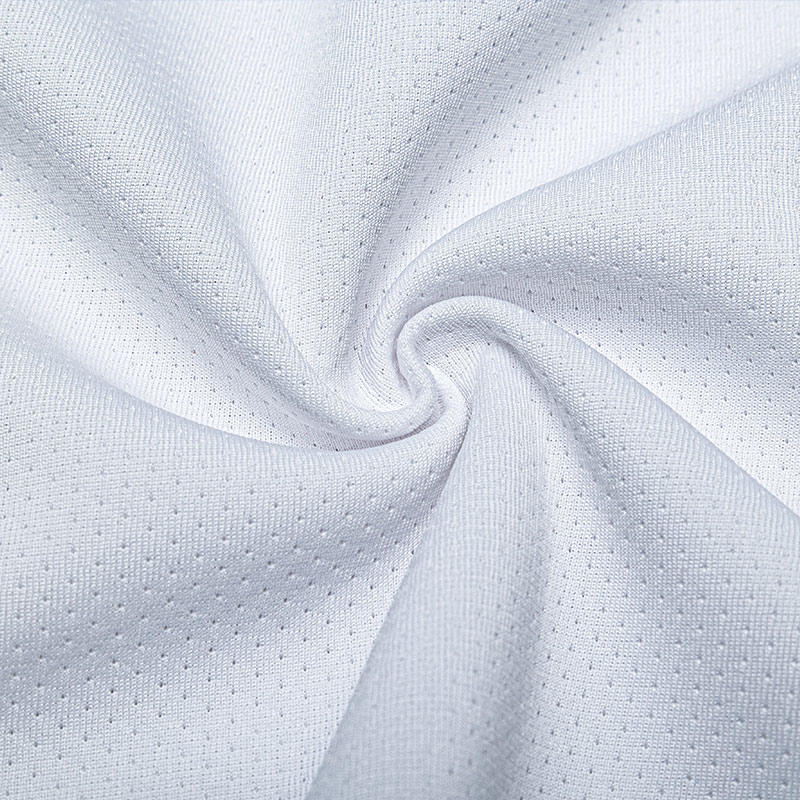 Nylon fibers also demonstrate excellent dimensional stability. This allows them to return to their original shape after stretching by up to 5-6%. This property makes it particularly useful in a wide range of applications, from automotive seat support substrates and safety harnesses to cargo nets, golf simulator impact screens and protective netting.
Both polyester and nylon can be treated with a variety of finishes to further enhance the functional and/or aesthetic qualities of the material. These include flame resistant (FR) finishes and UV resistant finishes, which are commonly used in automotive, aerospace, and marine industries where a product is exposed to harsh environmental conditions.